Master distiller Duncan and his wife Shirley created this stunning gin using water from their own natural spring, which rises on land known as Roehill. Gin No. 5 is hand made with the best quality, locally foraged and traditional botanicals e.g. Juniper and coriander. It is then expertly distilled in a copper pot, giving it a lighter and fruity taste – known as a 'copper kiss'.
Gin No. 5 – We made numerous batches using different botanicals and different quantities of botanicals.  We kept a note of the different recipes we used and nosed and tasted them ourselves and then offered them to family members and friends for their opinions.  Recipe No. 5 came out the firm favourite and so we decided to call it just that! Gin No. 5 was born! – Husband and wife team Duncan and Shirley Morrison
I bought a bottle last week and it's gone already! Husband's favourite gin! We tried it when you launched at Turriff Show and he's been sold ever since!
I had 2 of your Gin No. 5 with ice, Fevertree light and lemon and it was a gorgeous taste. Light and fresh. Thank you and good luck. I am sure you will do fabulously with such a lovely bottle and great tasting gin.
Thank you very much for providing your gin for our event. It was a success and everyone loved your gin. It was the most popular and we ran out of it early evening. Well done on producing a lovely gin enjoyed by everyone.
It's great that we have the pleasure and luxury of a great gin in the area. Great to support new, family business and help to spread the opportunities for people to taste your fab product and put you on the map. Keep up the great work.
Many of our clients have commented that our gin is so smooth they enjoy drinking it neat with ice! However if you are looking for that perfect serve, have a look at a few of our favourite recipes below!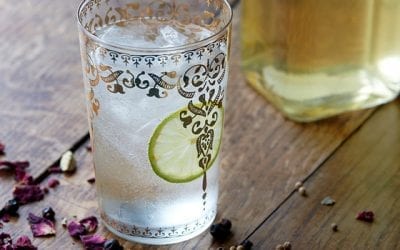 The Classic G&T The headline act. A gin and tonic evolves into something far more complex with the right twists. You'll need:ginlots of icea big copa glass (a large, balloon-shaped glass)natural tonic wateryour favourite garnish Celebrate this piece of heritage...