AWARD WINNING GIN No.5
Gin No 5, our flagship gin, has been awarded a SILVER MEDAL in the TASTE CATEGORY at the International Spirits Challenge 2021.
Now in its 26th year, the ISC is the world's leading event for promoting the outstanding spirits produced across the globe with more than 2,000 entries from 70 different countries worldwide.
We at Roehill Springs are absolutely delighted to have impressed the expert judges in a rigorous blind tasting process to win this prestigious accolade from the ISC. The world-renowned panel of expert judges only award medals to exceptional spirits. To secure a medal is therefore a fantastic experience. For us, this superb result reflects the quality of Roehill Springs Gin No 5 and the passion and craftsmanship involved in the distillation process.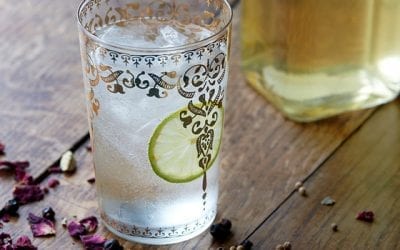 The Classic G&T The headline act. A gin and tonic evolves into something far more complex with the right twists.  You'll need:ginlots of icea big copa glass (a large, balloon-shaped glass)natural tonic wateryour favourite garnish Celebrate this piece of heritage...